April 2019
Last Thursday, I traveled east to Flushing, Queens to see the Mets take on the Washington Nationals, the game, a one o'clock start, was the Mets Home Opener after a very impressive 5-1 roadtrip to start the season.
I entered through the Jackie Robinson Rotunda at around 11:30am, with moderate lines that you would expect on Opening Day. There were no metal detectors, only wands which seemed to expedite the procedure somewhat.
Unfortunately my ticket didn't scan, so I had to go to the Ticket Office and get a hard ticket printed out, which I actually prefer. New for this year, mobile tickets replace most of the paper tickets, and it is no longer possible to get a seat location slip upon entry into the ballpark. Thus, I noticed far more people struggling with print-at-homes, and long waits in the office ensued.
Once inside, I purchased a copy of Mets Magazine from my favorite salesman, and climbed the escalator to see the Mets lineup (in oversized Topps Baseball Cards).
I wanted to try one of the new critically acclaimed food options that had been praised, and I settled upon Sliders & Sinkers, a place with little to no organization. To keep a very long story short, I ordered the Slider combo in a souvenir helmet, and they were out of most anything and everything, which was a big disappointment.
Eventually, I got some sliders, which, while cold, was rather tasty.
The ceremonies itself were very pleasant, Jacob deGrom got a great reception, and the annual tradition of giving the team a good luck wreath continued into 2019.
Unfortunately, the game itself was rather disappointing, with the Mets not scoring a single run. I did like the new scoreboard, which was recently overhauled.
All in all, while the game was disapointing, it was great to return to Citi Field after the long winter, bask in the sun, and root on the Amazin's.
I have high hopes for this team in 2019, and here's to many more great memories to come at Citi Field.
To start the 2018 season, the Mets went 11-1. Didn't think we could beat that? Well, the 2019 New York Mets are 5-1 in their first six games, and this team (arguably) looks better than they did last year!
So let's tale a closer look at the start of this ball club, and examine exactly what it is that is making this team so promising….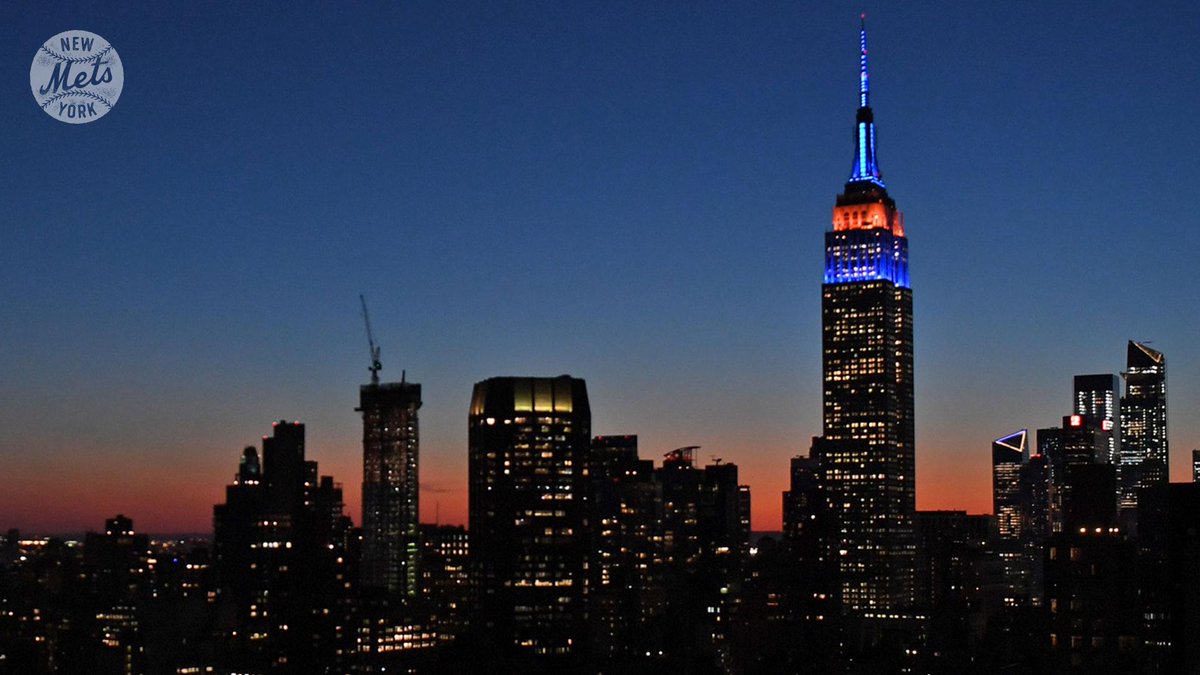 A. The Makeup of the Team
I mentioned last year when David Wright and Jose Reyes left that this would signify the end of an era for the New York Mets, and while it was nice to say farewell to some players that have shaped the history of the team, the flip side of players leaving is new aspiring players coming up, complemented by robust free agent signings.
B. The aggressiveness from the Front Office
I was in absolute shock when they actually went through with their word and gave Pete Alonso a spot on the team. This is one of the many testaments to how aggressive new GM Brodie Van Wagenen has been. It's interesting to hear that the Mets are still reaching out to Dallas Keuchel; if Brodie were to go after him, that would make this offseason one of the most complete in terms of acquisitions in team history.
C. The Managerial Decisions from Callaway, Complemented by his new Coaching Staff
It's not only the on-field talent that has a lot of new faces, the coaching staff that surrounds manager Mickey Callaway has gone through a complete overhaul as well. Two of the most well received changes was the addition of long-time National League skipper Jim Riggleman as the bench coach, who some believe might be calling more of the shots than a normal bench coach would, and could potentially replace Callaway if that is ever warranted, and hitting coach Chili Davis, a twenty year Major League veteran, who is promoting small ball play and taking the ball the other way, something you've seen Dominic Smith doing with lots of success early on.
D. The Camaraderie between Teams 
The Mets have never had a hostile roster, but seeing the entire team on the same page with a revived energy is great to see. While Pete Alonso and Dominic Smith are competing for the same first base job, it's clear that they have the same interests, and are genuinely rooting for each others success. Even bench players like Keon Broxton have been seen rallying the troops on the bench.
E. The Early Success from Jacob deGrom
It's fair to say that Jacob deGrom has been as close to immaculate as one could be through his first two starts. Through 13 innings, he's recorded 24 strikeouts, and has yet to give up a run. Some are calling him the undisputed best pitcher in baseball and it certainly makes deGrom's contract extension look mighty fine.
F. Help is on the way….
I've always stated that injuries are a big part of the game, and while this team looks complete, things will only get better with Travis d'Arnaud and Todd Frazier re-joining the team in less than a week, and the (hopefull) return of Yoenis Cespedes in the not-do-distant future.
Next week on MetsPlus, get a comprehensive look into my experience at the Mets Home Opener!