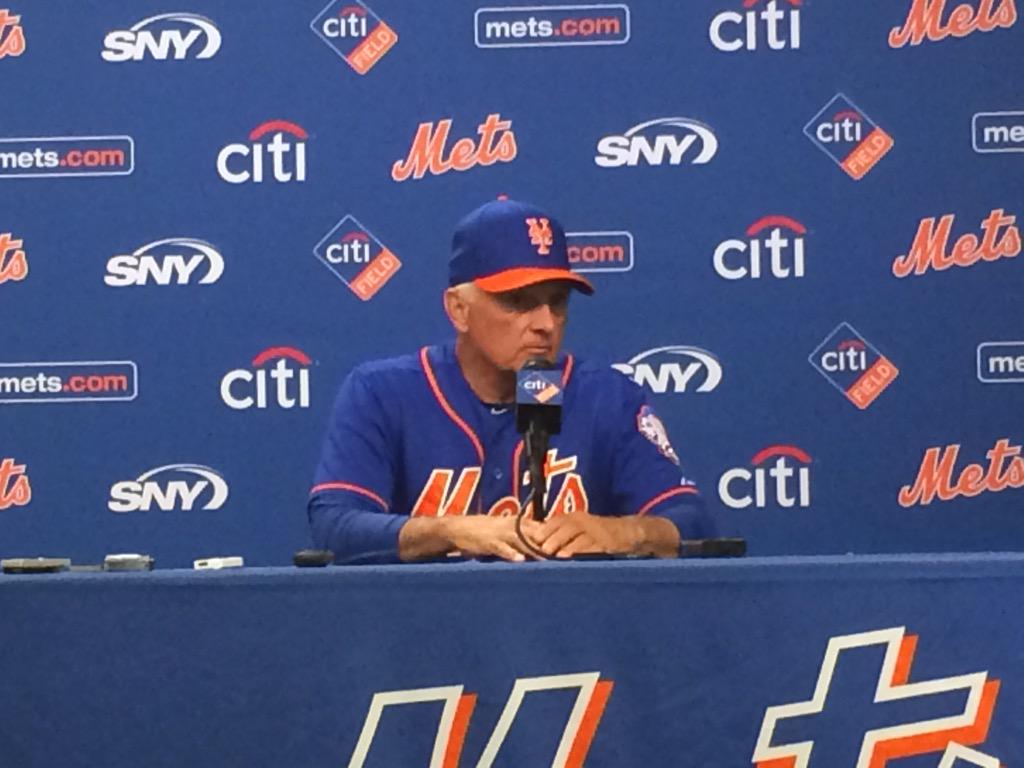 Terry Collins announced today that he will use whoever is "warm" in the lineup. Today, he has Murphy at third, Tejada at short, Johnson at second, and Duda at first. Juan Uribe will have the day off in his first game as a Met.
Niko Goutakolis: I'm extremely worried that this will make Collins' infielders nervous about losing their everyday jobs. Consistently shifting people around might be OK for a veteran like Kelly Johnson, but for Wilmer Flores and maybe even Daniel Murphy, this will not help. I don't want to see Murphy at third one day, second the next, and then first. The only way a player can gain momentum is by putting him in a fixed role every single day for a extended period of time. I'm not sure who should start and where they should start, but find a lineup, stick to it for a few weeks, and if you find a better idea, go with that. 
The "hot hand" approach, is a major mistake to me, you can only learn from experience and practice, and if your are being thrown around like a dice cube, then you will be more susceptible to slumps. How do I know I'm right? Collins has used the hot hand approach with the lineup order all year, and look at our batting averages. Now, the hitters aren't the best in the league, but I'm sure they would be better off if there was some stability in the lineup.